Give thanks to the Lord, for he is good. His love endures forever.
St. Matthew Lutheran Church is a place where people can meet Jesus, believers can engage in life-giving community, and everyone is welcome. We believe in creating a space where people can have authentic encounters with Christ, discover their gifts and use them for Him. Join us for our Sunday services!
*See important announcements below!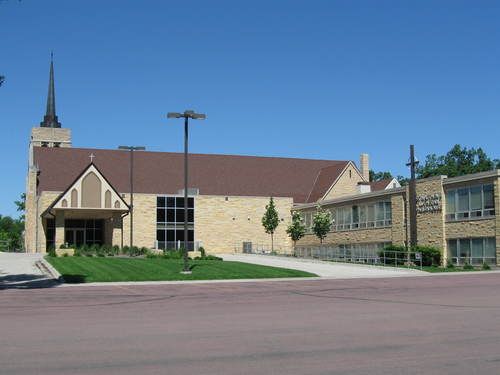 Lent Theme: PLACES OF THE PASSION

ASH WEDNESDAY is THIS week, February 17th. Our worship service is at 6:30pm.
Mid-Week Lent Worship service dates: Feb. 17, 24 and March 3, 10, 17, 24.
Please see our February Newsletter for more information.
Free Devotion Books are available at each entrance to the church.

Lenten Meals will be catered by Hy-Vee at a cost of $9-$10 per meal. This week's Ash Wednesday meal will be ham, au gratin potatoes, and a vegetable served from 5:30-6:15 p.m. Because we are doing "catered meals" we need an accurate count each week to order. Each week you will need to sign-up for the Wednesday meals. You can contact the church office the Monday prior or sign-up in the Great Hall the Sunday before.


Click on the button below to see and listen to the latest messages delivered during Sunday morning worship! This Sunday our church will be starting a 6-week church campaign on "The Miracle of Mercy." Come join us going through this book in Sunday School and Adult Bible Study on Sunday mornings at 9:15 AM! You can attend the Adult Bible Study in-person in the basement Fellowship Hall or online via ZOOM. Please contact the church office for the ZOOM information.
Sundays at 8am (Traditional) and 10:30am (Contemporary)
**Masks are required inside the church building and social distancing guidelines will be followed**