Give thanks to the Lord, for he is good. His love endures forever.
St. Matthew Lutheran Church is a place where people can meet Jesus, believers can engage in life-giving community, and everyone is welcome. We believe in creating a space where people can have authentic encounters with Christ, discover their gifts and use them for Him. Join us for our Sunday services!
*See important announcements below!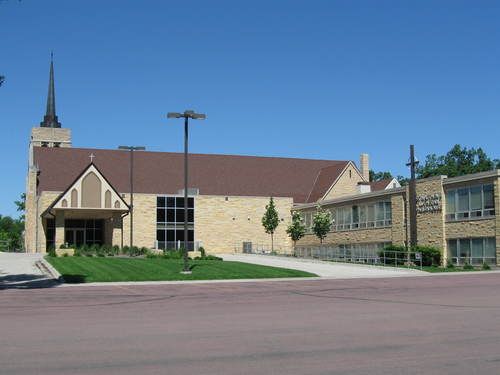 Vacation Bible School
June 13 – 17
Everyone is welcome. We will meet Monday – Thursday (June 13-16) from 9am-3pm here at the church. On Friday, June 17 we will meet from 9am to 12noon at Pioneer Village.
Parents/guardians please note: on Friday, June 17 children are to be dropped off at Pioneer Village at 9am and picked up from Pioneer Village at 12 noon that day.
Camp Omega will once again be providing the programming. The theme for this year's VBS/Day Camp is "Way, Truth, Life" or "WTL." Theme verse is John 14:1 "Jesus said to him, 'I am the way, and the truth, and the life. No one comes to the Father except through me.'" We are looking forward to a great week! Registration forms are available at each entrance to the church and on our church website, www.stmattheworthington.com. It is a REQUIREMENT of Camp Omega that registrations be completed BEFORE your child may attend. PLEASE PRE-REGISTER by June 6th so we can plan on the correct amount of materials and food.
Ages of children that may attend are: those children who are ages Preschool (3 years old) through those who have completed 5th grade (preschoolers must be potty trained). A note regarding the ages listed: you as parents/guardians will need to decide if your child is age appropriate for VBS activities. If a child is very young and the staff feels he/she is too young, we will observe and contact the parent or guardian if needed.

We are looking forward to a lot of fun doing games, crafts, singing, and Bible stories. VOLUNTEERS ARE NEEDED - please contact Jeanette Varuska, 329-6583 or Roxie Leckband if you would like to help. We look forward to seeing the children!
Beginning May 29th and continuing through September 4th we will have ONE blended worship service on Sundays at 9:30 a.m. Help us spread the word about this worship schedule change for the summer.
Click on the button below to see and listen to the latest messages delivered during Sunday morning worship! Sunday School and Adult Bible Study will not meet during the summer months!
May 29th-September 4th one service at 9:30 AM