Give thanks to the Lord, for he is good. His love endures forever.
St. Matthew Lutheran Church is a place where people can meet Jesus, believers can engage in life-giving community, and everyone is welcome. We believe in creating a space where people can have authentic encounters with Christ, discover their gifts and use them for Him. Join us for our Sunday services!
*See important announcements below!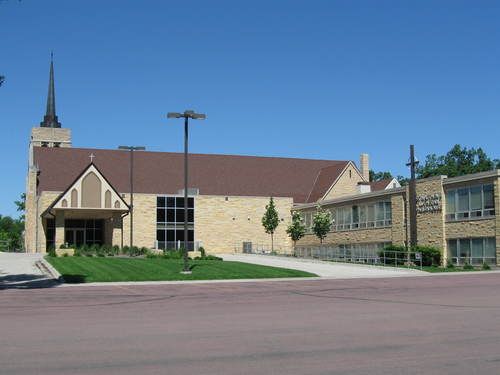 Our church will be serving lunch at The Banquet in Sioux Falls on Saturday January 22nd. There is a sign-up sheet on the bulletin board in the north elevator door entrance or you can contact the church office. About 30 volunteers are needed!
NEW BIBLE STUDY BEGINS JANUARY 23RD
"The Secret Battle of Ideas About God – Overcoming the Outbreak of Five Fatal Worldviews" by Jeff Myers

A virus has been spreading across America, but many are unaware of its existence and of the potential fallout. Chances are you've already been infected without even realizing it. The virus is made up of dangerous ideas – worldviews that don't reflect Jesus and biblical living. According to a recent Barna study, only 1 in 5 Christians have a complete biblical worldview. Jeff Myers shines a light on the bad ideas that have been infecting Christians. He explains secularism, Marxism, Islam, new spirituality, and post-modernism, and teaches Christians how to understand what they believe, why they believe it, and how to defend against the fatal answers to life's questions. Over the last 20 years, Jeff Myers has become one of American's most respected authorities on Christian worldview, apologetics, and leadership development.
We will be ordering books and participant guides. Sign-up sheet is located in the Great Hall or you can call the church office.
Click on the button below to see and listen to the latest messages delivered during Sunday morning worship! Sunday School and Adult Bible Study will not meet during the summer months!
Sundays at 8am (Traditional) and 10:30am (Contemporary)
Wednesdays at 6:30 PM