Give thanks to the Lord, for he is good. His love endures forever.
St. Matthew Lutheran Church is a place where people can meet Jesus, believers can engage in life-giving community, and everyone is welcome. We believe in creating a space where people can have authentic encounters with Christ, discover their gifts and use them for Him. Join us for our Sunday services!
*See important announcements below!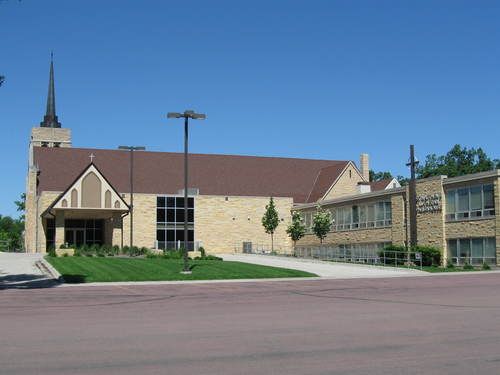 Faith and Family Harvest Festival:
Sunday October 17th
11:45 AM-2 PM
Pumpkin carving and painting, games, and a potluck dinner! Barbecue and drinks will be provided. Please bring a salad, side dish, or dessert to share. Bring a pumpkin or pumpkins to carve and paint!
This is a 7-week experience that will help you experience radical transformation in 7 key areas of your lives as you renew your minds through the Word of God. You will learn how to:
*Grow closer to God. *Live life with less stress.
*Reconcile broken relationships. *Handle money better.
*Be more confident at work.
The workbook for Bible Study is an all-in-one journal! It contains the study guide for all 7 group lessons, a daily devotional for each day of the campaign (49 total), space for weekly sermon notes, and other tools that will lead to spiritual maturity. We will need to order the books, so PLEASE SIGN-UP BY SEPTEMBER 12TH if you are interested in taking part in this church-wide campaign. Sign-up sheets are in the Great Hall, or you may call the church office.
Sunday School & Wednesday Night Activities

Wednesday nights: Confirmation & H.S. Youth Group (5:30 PM)
** There will be a light meal served each week 5:10-5:25 PM in the church basement**

Sunday mornings: Sunday School (Pre-K through 8th grade), Adult Bible Study, and Youth in Action 9:15-10:15 AM


Click on the button below to see and listen to the latest messages delivered during Sunday morning worship! Sunday School and Adult Bible Study will not meet during the summer months!
Sundays at 8am (Traditional) and 10:30am (Contemporary)
Wednesdays at 6:30 PM